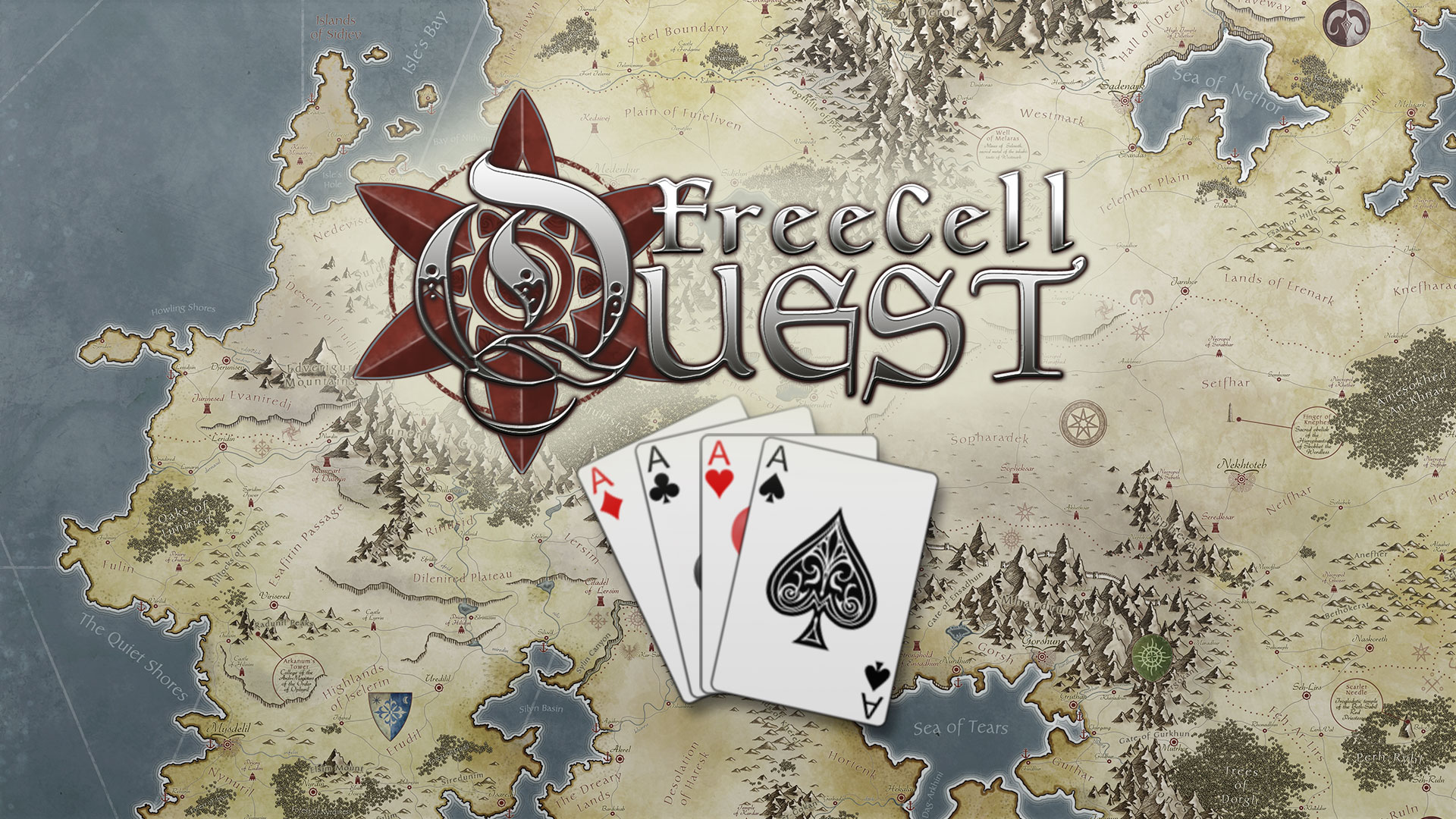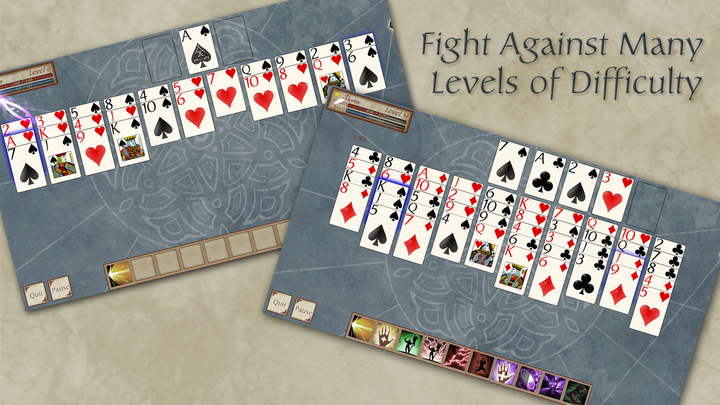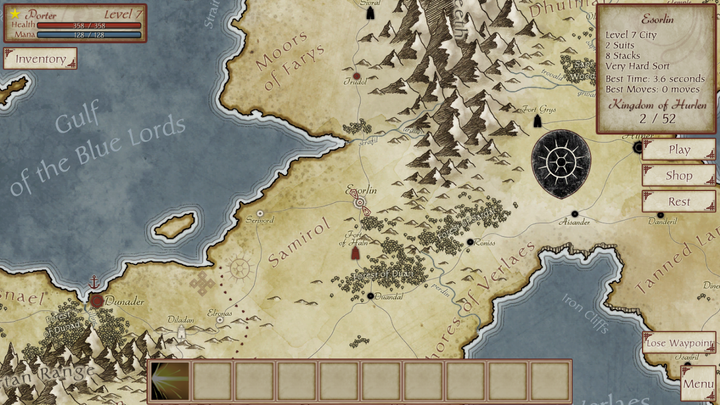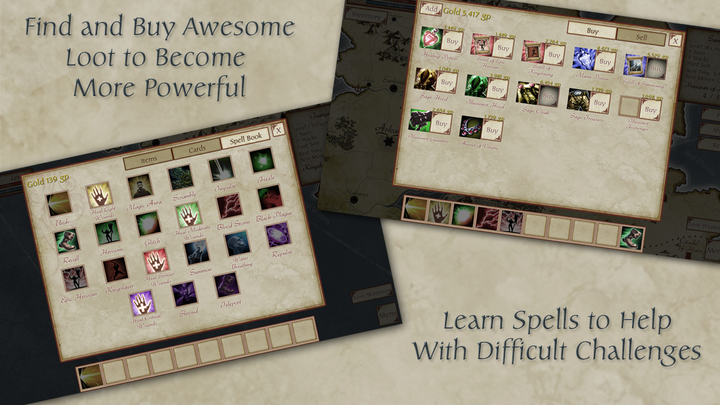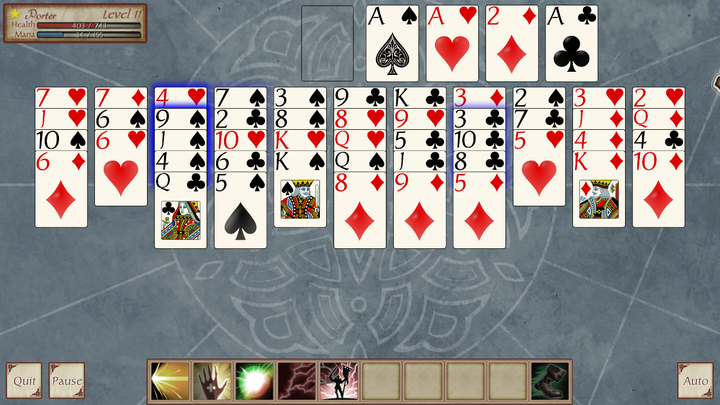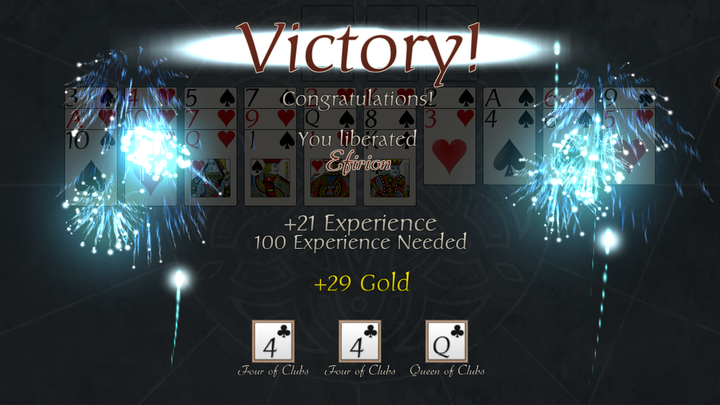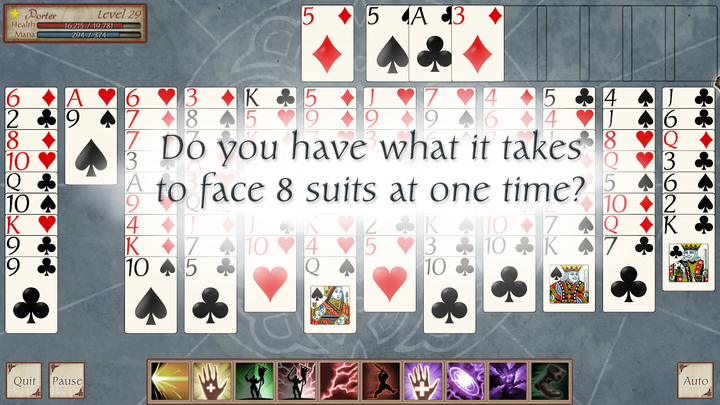 FreeCell Quest is an RPG FreeCell game. You've never played FreeCell like this before!
When an archmage takes control of the entire continent of Selvarin, the world's most powerful wizards try and fail to defeat him in battle. You are a young wizard, a master of cards, and you may have what it takes to outwit him.
The better you play, the stronger you become. Get heroic loot and collect cards to unlock new free cells. Level up to become more powerful and gain amazing skills. Travel across a vast and mysterious land, playing game after game as you prepare for your final battle.
Game Features
Play free cell battles with up to 8 suits of cards.
Gain rewards and experience from your victories.
Find and buy awesome loot to become more powerful.
Learn spells to help you with the difficult challenges.
Collect cards to unlock more free cells.
Dodge attacks coming from buried cards by uncovering them.
Enjoy exploring a huge world with over 500 unique towns on your epic quest of card sorting!